There are times when it gets real quiet in the house..and that is NEVER a good thing. Jack is always creating some sort of mess or being super quiet since he knows he's doing something he's not supposed to.
However, recently, I have come across these quiet moments and discovered that he isn't creating mischief- he's simply hard at work, in the office.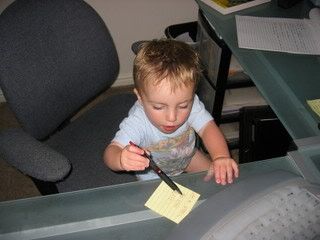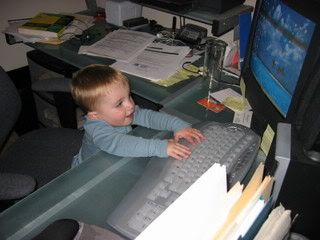 So as you can see, we all pitch in here.