Being that we have been mandated to use Comcast in our little community, our family has settled for the mediocre service and cable provided by them. Our "bundle" which everyone is usually convinced is a better deal- was costing us over $200 a month. With recent changes in our home, and realizations that Jack's best friends are television characters, we decided to go a different way. A smarter way.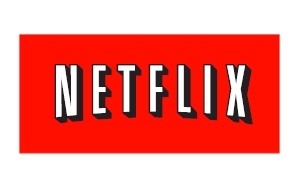 After joining Netflix, we hooked our Wii up to the internet and now have streaming videos from Netflix (a concept a lot like OnDemand, but a MUCH better quality and more responsive.) Jack has access to his best friends, but not on a 24/7 stream from Nick Jr, or Sprout. We have fun TV shows to choose from and the chains that tied us to our television have been cut. Granted- our DVR from Comcast certainly helped in that, but this way we don't have a backed up DVR that we feel we MUST watch before clearing.
So for $9 a month, we have become less dependent on the addiction that is television, and we are saving a heap of money. Not to mention the sweet Netflix options. So without cable we are treated to our local channels, and if we were to purchase an antenna, perhaps a few more. But I'm ok with that. I must say- I do miss Playhouse Disney. It was a cheerful way for Jack and I to start our day. TLC and the Food Network will be missed, but the continuation of my life doesn't depend on what is happening there. Thank heavens.
So anyone looking to loosen the binds that TV has on your, or fatten your wallet- give us a call, we'll tell you how your Wii can bring you utter happiness.